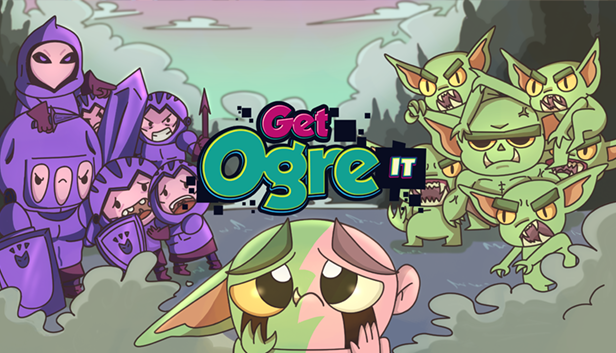 Get Ogre It
Play as Gobby, a small ogre who has been cursed and turned into a human by an mediocre alchemist and goes horrible wrong, the curse randomly transforms Gobby between human and ogre. Gobby must learn to manage his curse to pass between enemy troops and face his fears if he hopes to go back home as a normal little ogre.
Features
Story mode with 4 themed random dungeons and Boss Battle
Endless mode run away from ever changing dungeons until you drop... how many dungeons can you escape?
Unique transform mechanic, fated dices will roll and polymorph you every 8 steps.
Play with keyboard and controller!
No ogres were harmed in the making of this game